Shared Reading – can we read a story together?
Re-imagined by Ellie Hallett, these 15 stories are formatted in rows for take-it-in-turn reading for partners and small groups. Everyone has equal reading time.
Each story can be used in many different ways:
as a teacher reading to a group or class
for out-loud partner togetherness reading
read silently or performing for an audience.
To see sample pages,
click on each book title in the group lists below.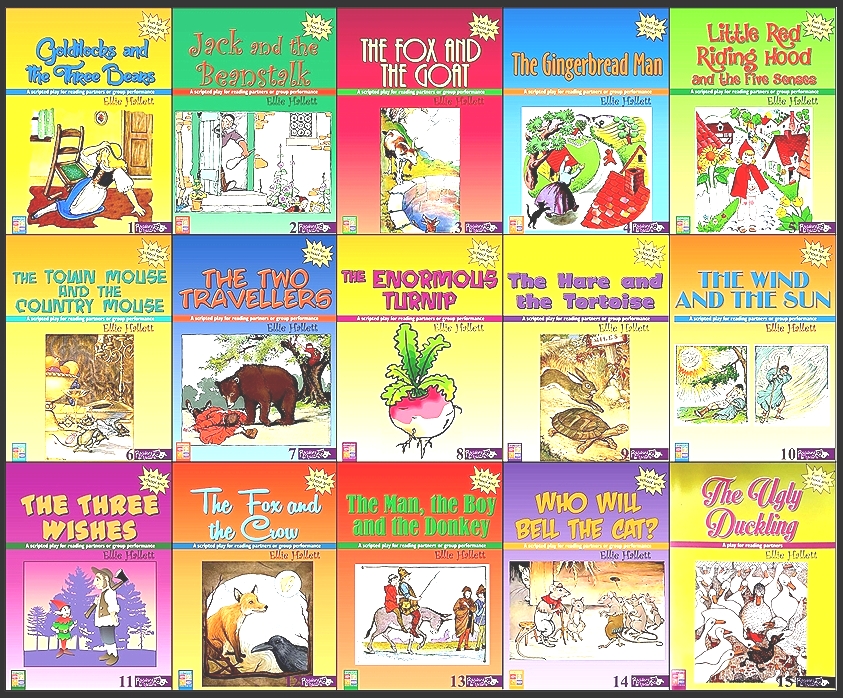 The emotions are felt, the tensions are high and the excitement is real in these read-out-loud stories that take readers and listeners into live-theatre action.
Advanced readers add their own flourishes; less able readers love the action so much they move ahead well beyond what was thought possible.
It is recommended that two or more copies of each set be purchased for ease of partner/group reading.
You can buy them as sets of 5 or 15 as detailed below.
---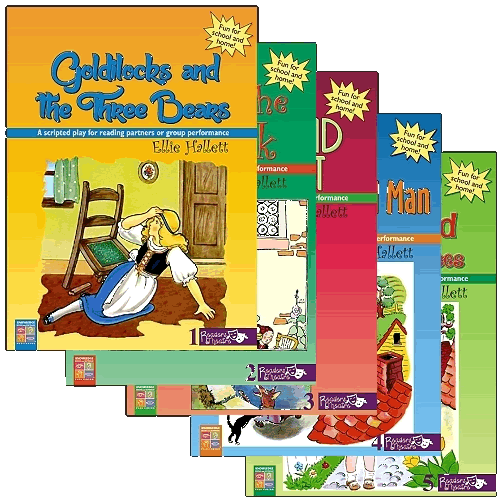 (24 pages A5)
Set 1: Books 1 to 5
$35.00
(incl p&p in Australia)
---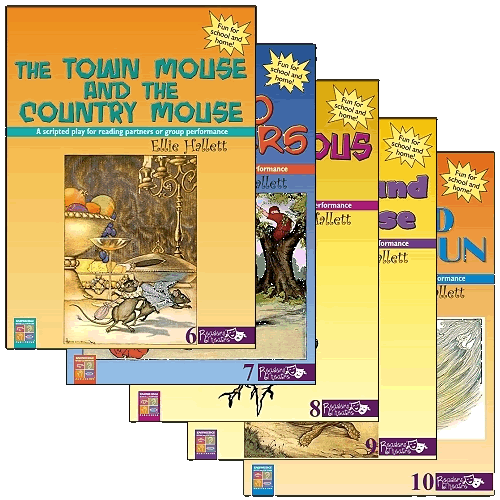 (24 pages A5)
Set 2: Books 6 to 10
$35.00
(incl p&p in Australia)
---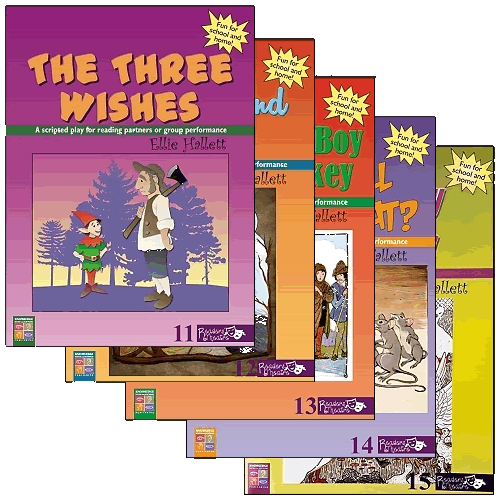 (24 pages A5)
Set 3: Books 11 to 15
$35.00
(incl p&p in Australia)
---
The price of all 15 titles is AU$95. This includes GST and shipping in Australia.
Note that the normal price for the 15 titles is $134.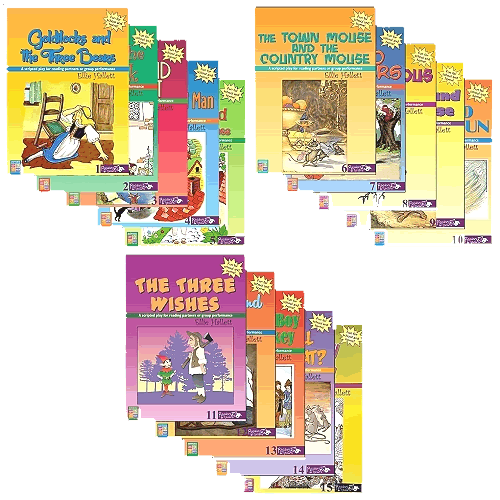 $95.00
(incl p&p in Australia)
All books are printed in Australia on high quality paper, in full colour, and are sturdy enough to last a long time.
---