The Science of Reading, Word Knowledge,
Speech Clarity and Vocabulary
Colour Bundle Edition – 20 A4 laminated posters
– suitable for teaching/group learning.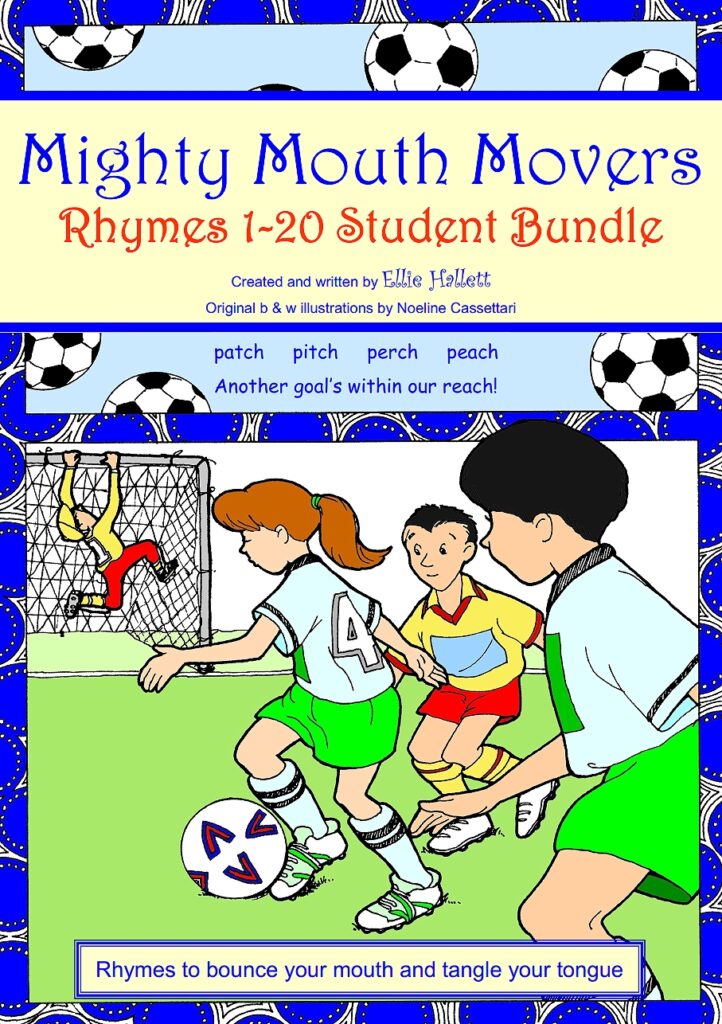 20 A4 posters laminated hard copy
AU$150.00
incl p&p in Australia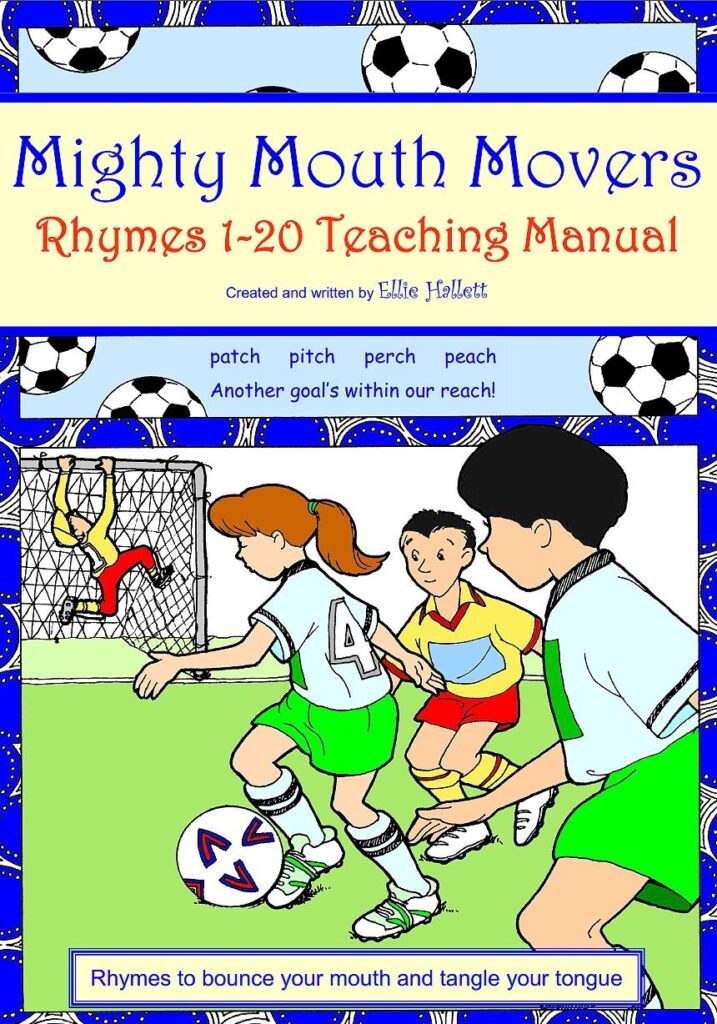 45 pages A4 hard copy
AU$30.00
incl p&p in Australia
This is highly imaginative teaching as you've never seen it before.
The learning possibilities in the Manual are not only full of variety, they are rigorous and enjoyable to implement.
The Student Teaching Bundle has 20 individual colour, laminated sheets that have immediate visual and oral language appeal for even the most reluctant learner. Suitable for use on classroom display system (overhead, smartboard), or teacher-led group learning.
The companion Teaching Manual has creative and deep learning lesson ideas for the 20 rhymes.
Examples from the bundle: