These books, Oral Language in Action, for Pre-schoolers, Beginner Readers and Budding Actors, have been graded to
enrich vocabulary development
teach correct pronunciation
develop spoken language fluency
encourage creative thinking and logical reasoning.
These books include a feast of ideas, teaching notes and suggestions for high-quality learning.
Each page has the potential to lift literacy learning out of the ordinary
and into the extraordinary.
68 pages
$39.00
(incl p&p in Australia)
54 pages
$39.00
(incl p&p in Australia)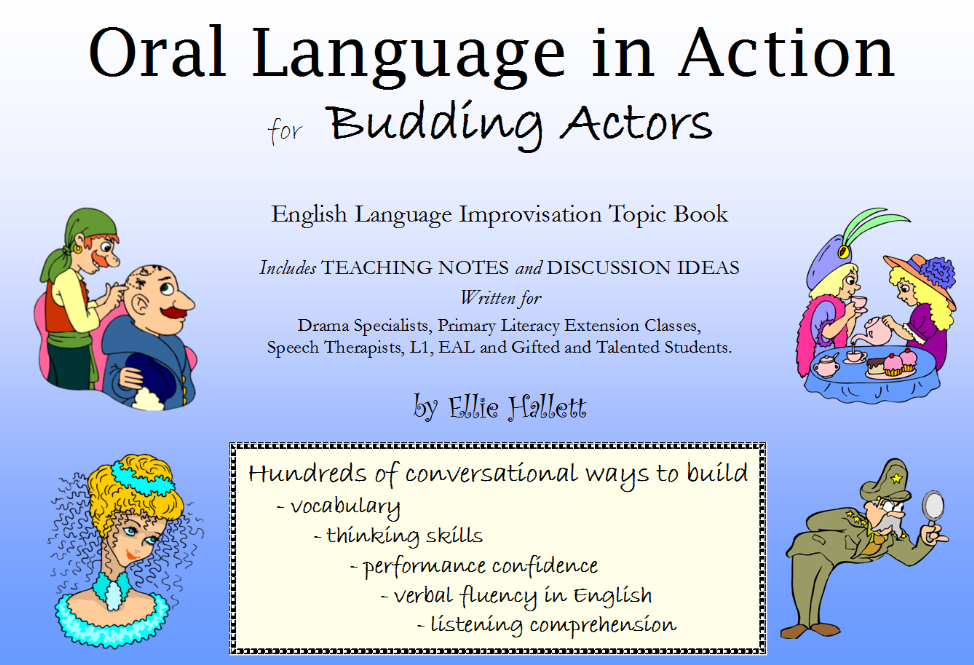 84 pages
$45.00
(incl p&p in Australia)
---
More information on each Oral Language in Action book
Read More
---