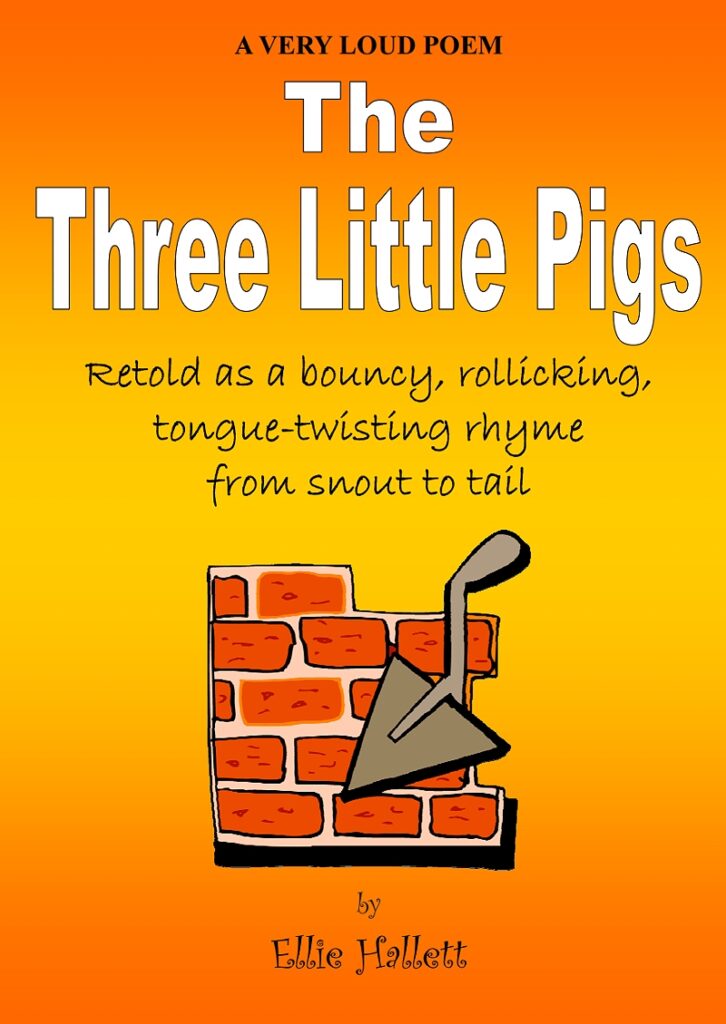 A5
Once upon a time there were three little pigs,
Handsome and plump but not very big …
This traditional story in rhyme bounces along to combine drama, poetry, reading and performance.
Memorisation happens naturally and easily, greatly adding to the fun. The stressed words and syllables in bold help the reader maintain the beat.
The pace is brisk, with built-in catch-your-breath spots written in red caps.
Enjoyment is guaranteed for readers and listeners.
AU$8.00
(includes p&p in Australia)
Secure payment via PayPal or
Visa/Mastercard credit cards.