This book is provided in PDF form for you to copy for your class or group. You are automatically granted a Licence which allows you the purchaser to make as many copies as you wish in perpetuity.
See below for full Licence details.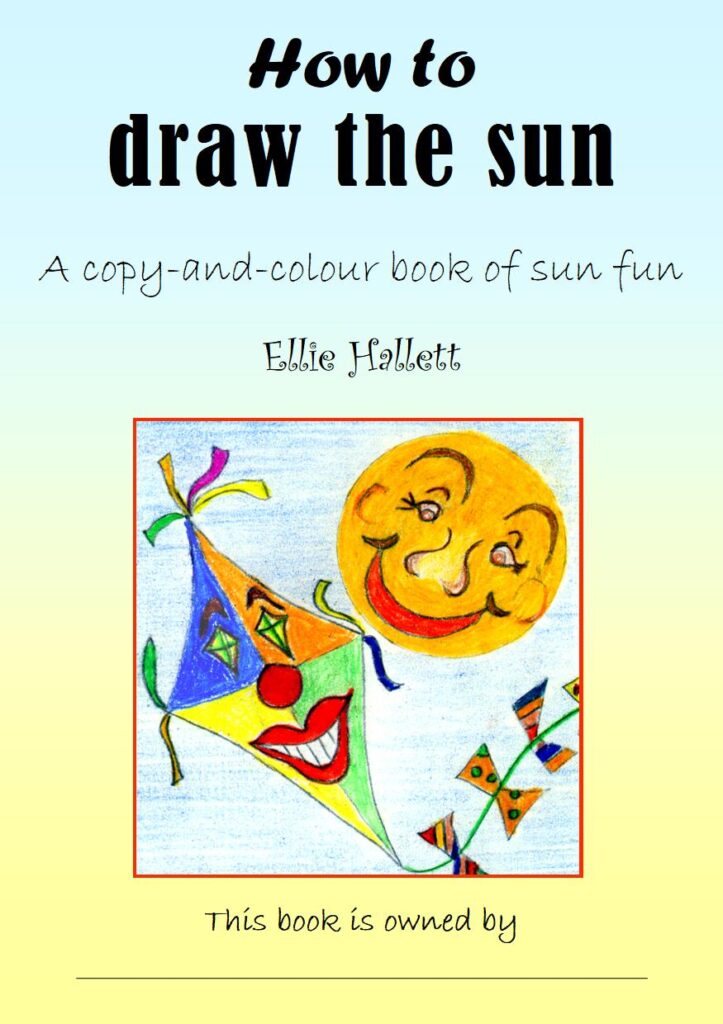 This book is 28 pages PDF (7 pages A4 double-sided becomes a folded A5 booklet).
Licence details and purchasing
Once payment is received, a PDF of the book will be emailed to you from SendOwl.

A Licence to copy is automatically granted to You, the Purchaser upon payment for the PDF of the How to Draw the Sun by Ellie Hallett with the proviso that you as Purchaser comply with the following three conditions:
The Licence purchased by You is a once-only payment and can be printed only by You, the Purchaser, to make single copies per person for just your class, group or an individual within the timespan of a calendar year starting from the date of Your Licence purchase.
Copies of Licenced copies must not be made by another person or persons of any age under this Licence.
If another person or party wishes to access a copy or copies of How to Draw the Sun by Ellie Hallett, they are required to purchase their own Licence. 
---
How to use this book
The sun is the theme for this learn-to-draw book, with a different scene depicted on each page.
Each sun can be made by tracing around a circle size that best suits the composition of your picture.
Sturdy paper disks and coins are perfect for this.
Copy each picture scene bit by bit, measuring lines, distances, curves and angles carefully with your eye.
By copying, you will notice shape, direction, line, colour, tone, texture and perspective more accurately — and learn that patience to go slowly gives a better result.
The aim of this book is to introduce you to the pleasures of drawing by opening a door to a new skill of self-discovery and creativity. Have fun!